Best IT Company Lucknow - Kanpur
Wednesday, 22 November 2017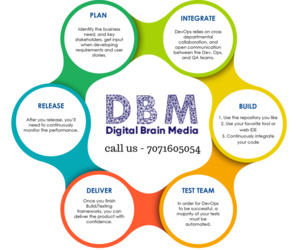 Item details
City:
Kanpur, Uttar Pradesh
Contacts

praveen rastogi

7071605054
Item description
Many a times you have heard about static and dynamic websites from many people, but could able to dig in with its work? Well, these two are successful branches of CMS or Content Management System which segregates between these two website's type. If you want to choose a easy way for web-development then you should go forth WordPress Development where content and website types act as a gasoline to run all the functionality smoothly. If you want a magnificent output in the world of digitization, WordPress development would act as a magic wand for your company.
We at Digital Brain Media has opted to offer best of digital services like Cyber Monday and Black Friday where you can get Flat 70% off in all the Hi-Tech services. Being established in the metropolitan areas of U.S. and then U.K. in no time we have also worked heavily for Indian Digital Market. In very short time span here, we proudly have become best IT company in Lucknow.
We also care for each and every company's requirement and so we take keen interest in providing individual freelancers for your own company without any hassle of other work.